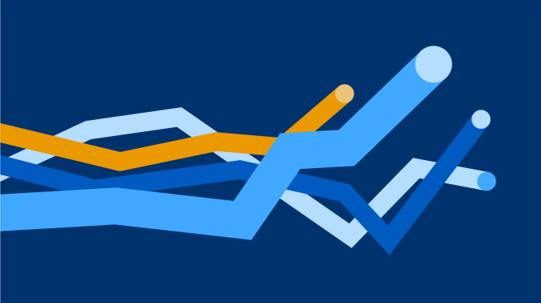 Institutional offering SpotVBBO renamed to Zenith
London, 01 June 2021: Equiduct, the pan-European exchange, has today unveiled a new brand identity, reflecting its focus on pioneering change and driving real progress in the retail trading industry – to deliver value to its partners, clients and end-investors.
Equiduct was born as a solution to a problem and to lead positive change in the retail trading industry. It was founded to help retail brokers overcome the challenges of the fragmentation created by the introduction of MiFID. Equiduct has continued to develop its purpose-built solutions since, continually innovating to enhance the market ecosystem for retail and institutional investors.
Equiduct's new brand identity, including an all-new fresh visual proposition and logo, launches today, supported by a brand campaign to reinforce its new positioning. It includes a new strapline to reflect Equiduct's focus on leading positive change: "The trading venue of tomorrow, today".  A pan-European social media campaign will also go live on LinkedIn. 
As part of the brand project, the company has launched a new website with the new visual identity. Equiduct's social channels, content and collateral have also been refreshed into the new look and feel.
Alongside the rebrand, Equiduct has separately undertaken a renaming exercise for its Best Execution service for institutional investors. Previously named SpotVBBO, it will now be called Zenith, bringing it in line with the naming convention of Equiduct's retail client product, Apex.
Laura Serafini, Head of Marketing at Equiduct said: "Our new brand identity better reflects our innovative, client-centric approach, and the passion of our people. As a business, we have always striven to challenge the status quo to create a better market environment for retail brokers and investors. Equiduct provides a simple and cost-effective way for brokers to offer their clients access to Europe-wide liquidity through a single exchange. Our new brand identity echoes this focus on simplicity and uniqueness, and we're excited to be launching our new brand today and continue to drive growth for our company."
Moreish, the specialist financial services marketing agency, worked with Equiduct on the rebrand. The project was led by Simon Martin, Managing Director at Moreish, who said "One of our first steps of a rebrand process is to interview people at all levels within the business. What was apparent from day 1 of this process was everyone's passion and belief in what they're doing at Equiduct. The new brand and refreshed proposition is an authentic reflection of a truly innovative solution to a very clear purpose of making it easy and free for retail clients to access Europe-wide best execution liquidity."
----END---